How Long Do Dental Implants Last

Rochester, NY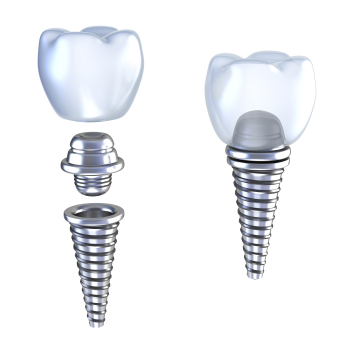 Dental implant restoration is an excellent, long-term solution for tooth replacement. While it can help you regain the natural look and function of your teeth, it is still a big decision. One major thing many patients wonder about is how long the dental implants will last.

Although multiple factors can impact the lifespan of the implants, dental implants are designed to be a permanent solution. This indicates that the implant can last decades with proper care. Stephen L Ruchlin DDS uses the best innovative technology to produce the right implants that meet your needs and requirements. Our experienced dentists, Dr. Ruchlin and , ensure that the dental implant process is only needed once in a lifetime. However, lifestyle choices, oral hygiene, pre-existing medical problems and more can affect the longevity of the implants.


Do Dental Implants Last Long?

Dental implants are a permanent solution to missing or damaged teeth since the implants are directly placed in the bone. They are securely bonded in the osseointegration process with the surrounding bone tissues that fuse the implant with the bone. This creates a strong artificial root as a base for the prosthetic tooth.

The implant is created to stay permanent and last a lifetime, but the attached crown might require replacement because of everyday wear and tear. It might require replacement every 15 to 20 years. Whether the implant lasts long or not also depends on the type of implant.


The dental bridge can last for a decade or two before the need for a replacement. The dental implant lasts longer than the bridge, and its longevity can even increase to over 40 years with proper care.


Dentures are also a good tooth replacement option that can last for a few years but don't last longer than implants. Generally, a denture can last for around seven to 10 years, even if you get the highest quality.


Certain Factors Impact the Longevity of Dental Implants

Being a permanent solution to tooth decay and tooth loss problems, implants can last a lifetime with proper care. However, several factors can impact the longevity of the implants, including:

| | |
| --- | --- |
| • | Oral hygiene |
| • | Bone density |
| • | Chewing habits |
| • | Drinking and smoking habits |
| • | Implant location |
| • | Medical conditions |
When Should you Get Dental Implants Replaced?

The lifespan of dental implants depends on several factors, and generally, with good care, the implants can last permanently. However, the implants might fail in rare cases or might not last long. As a result, the implants would need to be replaced or removed.
Here are the signs your implants might need a replacement:

| | |
| --- | --- |
| • | Breakage in implant |
| • | Nerve damage |
| • | Sinus issues |
| • | Loose implants |

Since the dental implants are placed directly in the jawbone and the surrounding tissue gradually bonds the implant securely, they are meant to last long. However, in case of an implant failure or other complications, your implants would require replacement. Be sure to consult the dentist to determine the next best options in case the implants are giving you problems.