Dental Implants vs Bridges

Rochester, NY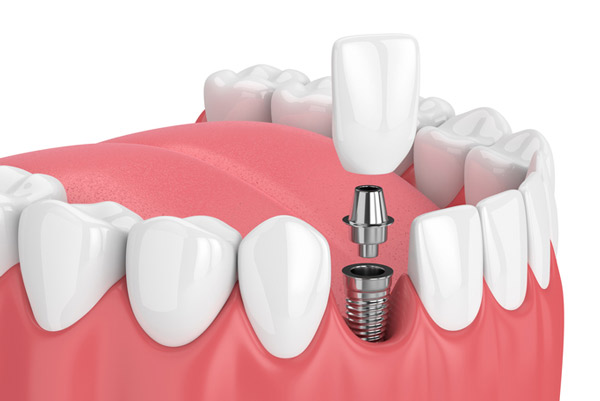 Are you experiencing pain or discomfort in your mouth? That may be an indication that tooth decay is affecting one or more of your teeth. If you need a tooth replacement, then you have probably heard about dental implants and bridges.

Although the two perform essentially the same function, they differ in several different ways that may affect your overall decision on which procedure to proceed with, especially when it comes to maintenance after their placement. Whether you are missing only a single tooth or several, each procedure has its merits for a variety of different patients, which can make choosing between them difficult. If you are unsure of which procedure to pursue, Stephen L Ruchlin DDS can help you assess your specific needs and find the option that best suits you.


How to Care For Your Dental Implant

One of the biggest advantages of dental implants is how easy they are to clean and maintain. They do not require any special cleaning routines as tools to care for them, unlike dentures or bridges. Instead, you should care for them just like you care for your natural teeth in your daily routines by brushing, flossing, and rinsing them to keep them clean and clear of bacteria. Additionally, since the implants fuse with your jawbone, ensuring your calcium intake remains at a healthy level will keep your bones strong, which is vital to your overall oral health and the structure of the implant. Finally, although implants are long-lasting and are unlikely to require any special attention following their placement, it is advisable to have them checked during your routine oral checkups to ensure they are without problems so they last.


How to Care For Your Dental Bridges

Although dental implants may be the simplest to maintain, dental bridges remain a great permanent tooth replacement without being too difficult to care for and maintain. In addition to your routine brushing, flossing, and rinsing, you need to pay extra attention to the gap underneath the bridge. Although the bridge sits very close to the gum surface and may appear to have no gap, the tiny micro gaps that are present can accumulate bacteria if left unattended. Since regular floss is poorly suited for such scenarios, you can use either a floss thread, an interdental brush, or a waterpik to clean the gap in between the bridge and the gums to prevent any buildup of bacteria.

Besides properly cleaning your teeth and having your bridge checked occasionally, you should also avoid hard foods such as nuts, bone, or ice—especially if your bridge is made from ceramic. Cracking hard foods can lead to chipping or fracturing around the bridge, making replacement necessary.


Which One Should You Choose?

Besides some differences in how to maintain your dental bridges and implants, the two also differ in cost, placement method, and materials used. Determining which procedure will best suit you will depend on your personal needs and preferences, which is something we can help you assess at Stephen L Ruchlin DDS. If you have any concerns or would like to speak with a member of our team, please reach out to us at (585) 427-7820.