Dental Implant Placement

Dentist Rochester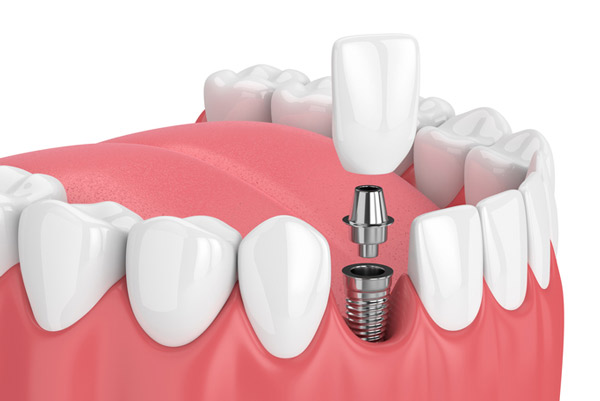 In a dental implant surgery, your doctor will replace the root of your broken or missing teeth with screw-like posts, to provide a sturdy base for synthetic teeth. The dental implant placement procedure depends on your oral health, the condition of your jawbone, and the choice of implant. Patients get to enjoy complete restoration of their teeth, leading to a confident smile, corrected bite, and ease of chewing. At Stephen L Ruchlin DDS we place dental implants.


Dental Implant Procedure

In this process, the surgeon places incisions into the patient's gums to expose the jawbone. They then drill holes into it for inserting the dental implant. Temporary teeth are installed over the implant. Then the gums are sewn shut, allowing the implants to fuse with the jawbone. This dental implant restoration, or osseointegration, can take anywhere between four to six months. After the implant restoration, the surgeon attaches the abutments to the implants and allows the gums to heal again. After a few weeks, custom-made teeth are fixed to the abutments, the connectors, and the patient gets to enjoy a completely new look and improved mouth function.


Dental Implants vs Bridges

A dental implant is a metallic tooth root that has replaced the missing tooth. The dental implant process takes place over a few months during which a temporary screw covers the implant while it binds with the jawbone. After this osseointegration, the surgeon replaces the protective cover with a temporary crown. After the gum grows around it, a permanent crown takes the place of the temporary crown. A dental bridge is not a replacement of a tooth root. It takes the support of the surrounding teeth to attach a crown to fill the damaged or missing tooth's space. This treatment process takes less time than dental implant restoration.


Dental Implants vs Dentures

Dental implants require a significant quantity of bone to fix the screw like structures capped with temporary and then permanent crowns. Once fixed, they cannot be removed, except surgically. Dentures are prosthetic teeth that are removable and they take support from neighboring teeth instead of the jawbone to fit in the mouth.

Dental implants look and behave like natural teeth, hence they do not require special care or treatment for their maintenance. Dentures, however, require greater maintenance. They can't be worn overnight. They should be removed after every meal and rinsed off. At night, your dentures must be soaked in water, and cleaned with a special solution. We can also take some time to explain dental implants vs mini dental implants during your visit.


Is It Time to Check in with Your Dental Professional?

Contact us at Stephen L Ruchlin DDS by calling us at (585) 427-7820 today. Book an appointment and take the first step towards dental implant restoration for your missing teeth.