Meet Dr. Stephen Ruchlin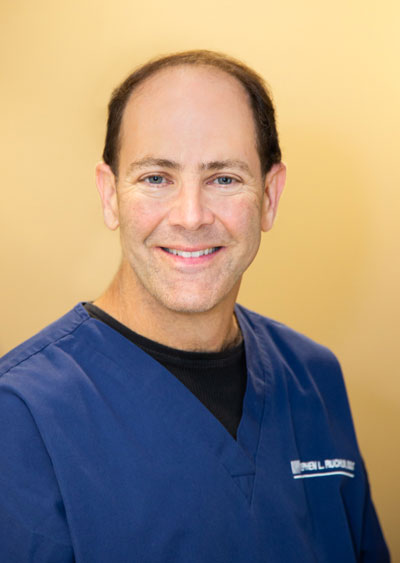 General Dentist

Born and raised in Buffalo, NY, Dr. Ruchlin graduated from University of Buffalo's School of Dental Medicine in 1996.

The following year he attended a most prestigious residency program at the veteran's hospital in Buffalo. Dr. Ruchlin worked and studied advanced dentistry with three world-renowned specialists in periodontics, prosthodontics and endodontics. Dr. Ruchlin gained proficiency in these areas and graduated from the program with the highest honors.

Over the years, other general dentists and specialists in the Rochester area have referred to Dr. Ruchlin the more challenging cases, including complex restorative cases, cosmetic, implants and root canals. One of Dr. Ruchlin's strengths is his knowledge and expertise in handling complex dental cases, including hybrid dentures with implants and full mouth rehabilitation. Dr. Ruchlin regularly participates in continuing education courses.

He is a clinical instructor in the residency program at Eastman School of Dentistry and has worked with the local hockey team, the Rochester Amerks. In addition, he has taught specialized courses to other dental professionals.

He is a board member of the Cancer Wellness Center of Buffalo and has taught courses to medical students in Buffalo. Dr. Ruchlin has also helped teach the high school outreach program at MCC for dental hygiene students. In his spare time, he enjoys golf, wood carving, world travel, and spending time with his wife and two children.

Dr. Ruchlin has received awards from the 7th District Dental Society for continuing education. In 2008, he received an award from the American Academy of Cosmetic Dentistry in the category of the best veneer cases in the country. In addition, Dr. Ruchlin received an award as one of the top dentists in America in 2009.

His professional affiliations include Monroe County Dental Society, 7th District Dental Society, American Dental Association, American Academy of Cosmetic Dentistry and Alpha Omega International Dental Society.